Itamanis - Liberica and Arabica Coffee Blends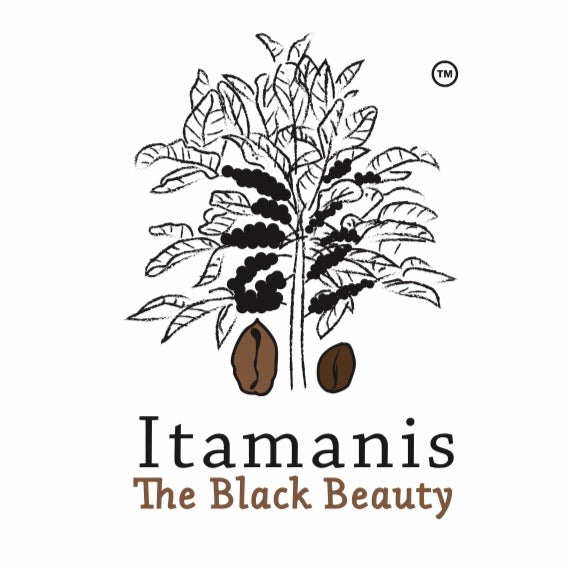 Itamanis - Liberica and Arabica Coffee Blends
"BEST OF MALAYSIA" SO SAY THE REVIEWERS
Now Available in drip bags
Itamanis in Malay means black beauty.  Literally, it can be translated to sweet blacky. It is a blend of Liberica and Arabica both of Malaysian origin. It has been roasted specifically for espresso, thus the itam and the sweetness of the Liberica as manis.
Origin: Blend of SABAH ARABICA and BAGAN LIBERICA
Variety: 
Farmer: House of Kendal and  SABARICA
Elevation : NA
Process: Honey
Tasting Notes: Caramel Popcorn, Floral , Citrus , Milk Chocolate , Stone Fruit
Cupping Score: N/A
Roast Master: Adam Esham
The Story
This is a truly Malaysian story. It is a story of the Eshams from the House of Kendal, Johore, and Jackz of Sabarica in Sabah. Both are drawn together because of our love and concerns for Malaysian Coffee.
Our modus operandi are the same ; helping farmers to help themselves by reviving abandoned farms, the Eshams in Batu Pahat and Jackz in Tenom Sabah.
This blend is given a special name itamanis, the BLACK BEAUTY.
FREE SHIPPING with the minimum order amount below, you are entitled to free shipping to Peninsular Malaysia, Sabah and Sarawak, and Singapore.
Peninsular Malaysia: RM80
Sabah and Sarawak: RM150
Singapore: RM220
Share this product!